13 Unique Geeky Gifts For Gamers
Is there a gamer on your gift list this holiday season? Chances are you have a few gamers that you need to shop for. You can find some cool gifts for them right here, assuming they can stop gaming long enough to accept their gift anyway. Gamers. What can you do? We have some great gifts for anyone who loves video games, all under 50 bucks.
1.) Heat Changing Mario Mug Turns From Night Level To Day Level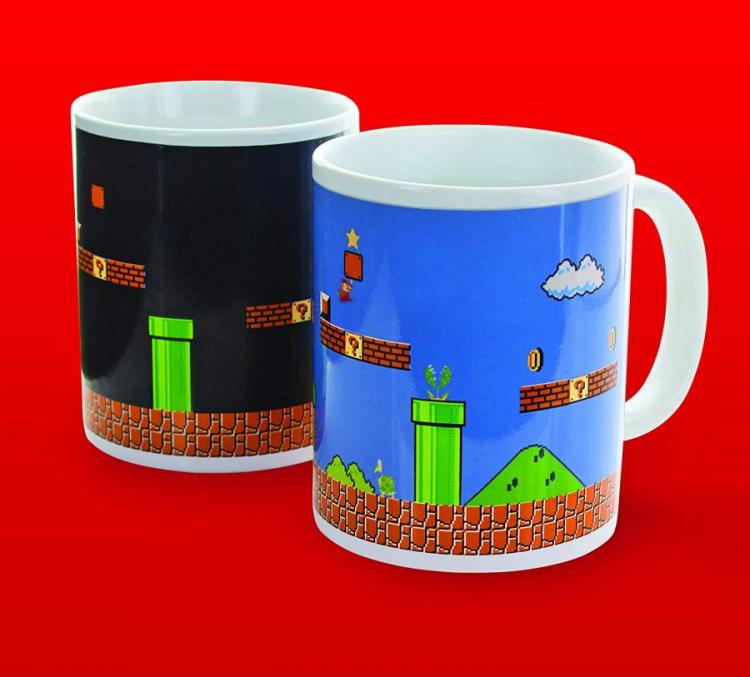 Mario fans are going to love drinking their coffee from this awesome Nintendo themed drinking vessel. It is a heat changing mug that turns the scene from a night level to a day level. Great gift for Nintendo fans.
2.) 8-Bit Pixelated Bloody Zombie T-Shirt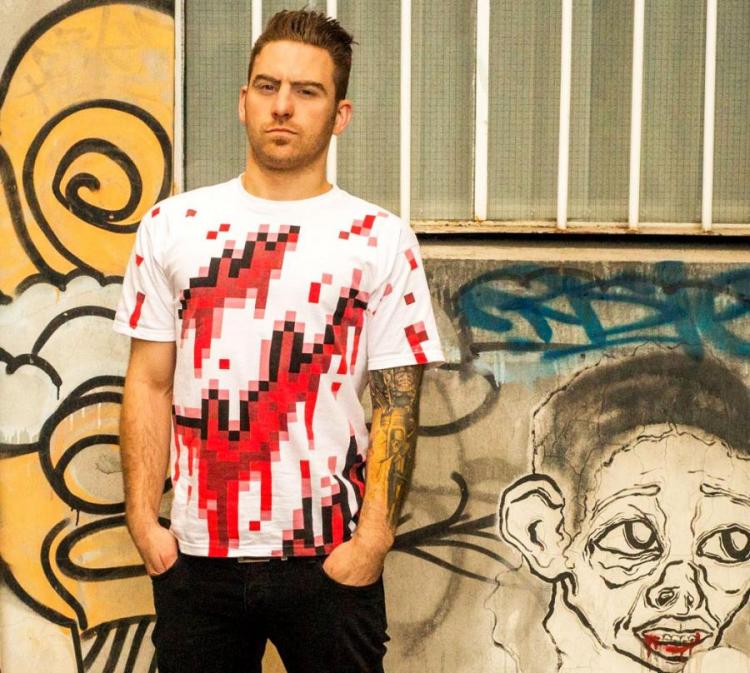 This 8-Bit Pixelated Zombie T-Shirt is perfect for Halloween, but if you want to be an 8-bit zombie during the rest of the year, that's cool too. You'll look just like the zombies in your favorite retro games.
3.) NES Cartridge Secret Drinking Flask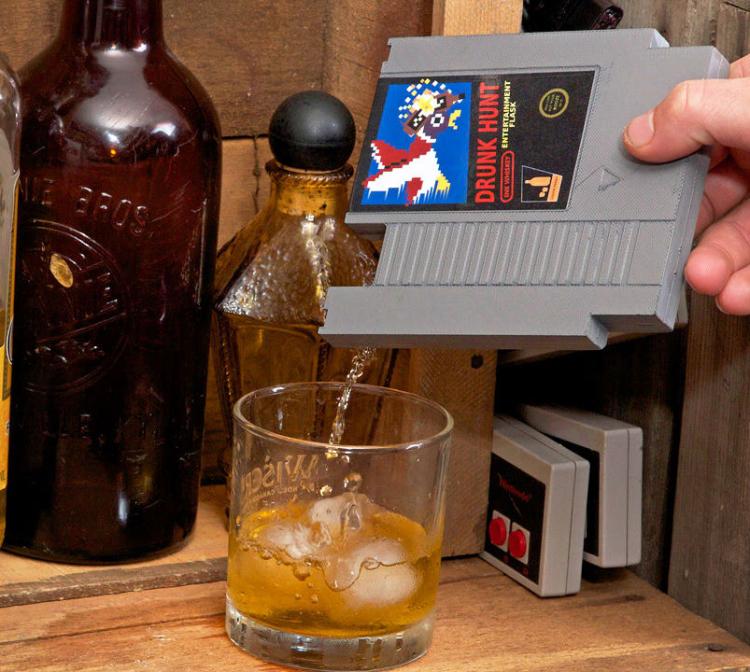 Be stealthy with your drinking habits. This NES Cartridge drinking flask makes it easy to secretly hold and drink your booze. To others it looks like a cartridge, but you and I know that it is full of that sweet nectar.
4.) Macbook Air Compact Mirror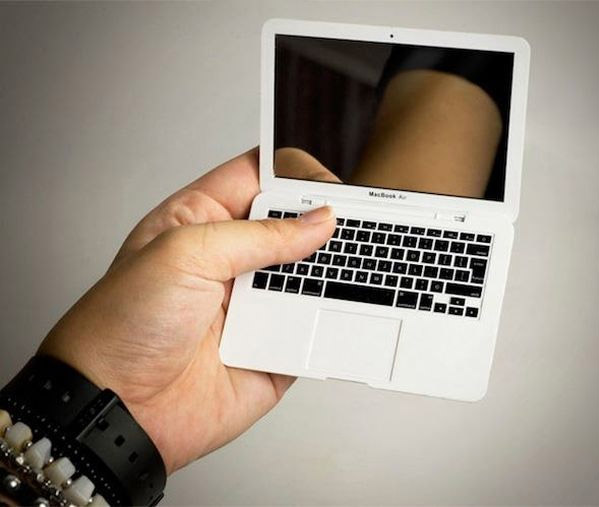 When you aren't gaming on your Macbook Air, why not use it to put on your makeup? This Macbook Air Compact Mirror is perfect for gamer girls who want a geeky and gamer themed makeup accessory.
5.) Game Over Mug: A Game Controller Coffee Mug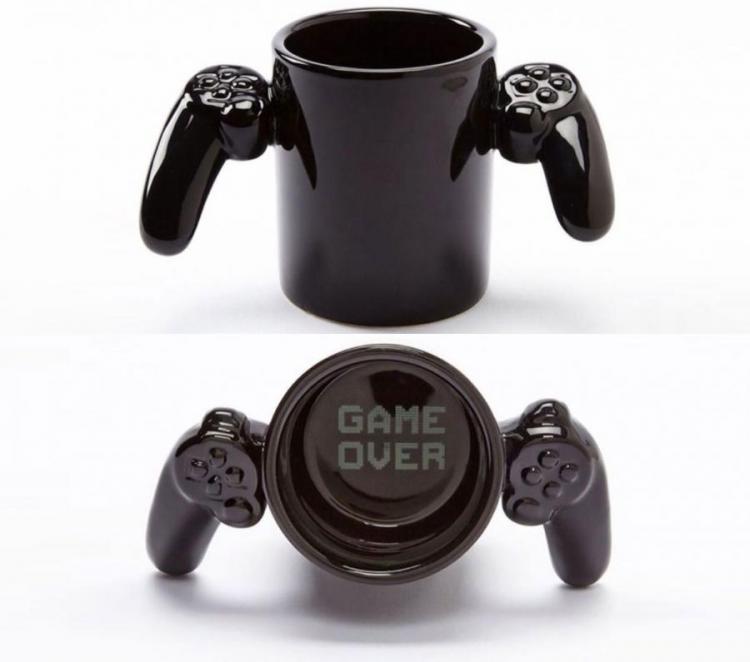 Game over man! This Game Over mug actually means that your drinking game is just beginning. It features half of a game controller on each side and the words GAME OVER on the bottom. This is a mug you drink from when playing an epic rpg if you ask me.
6.) Retro Technology Patent Prints You Can Hang On Your Wall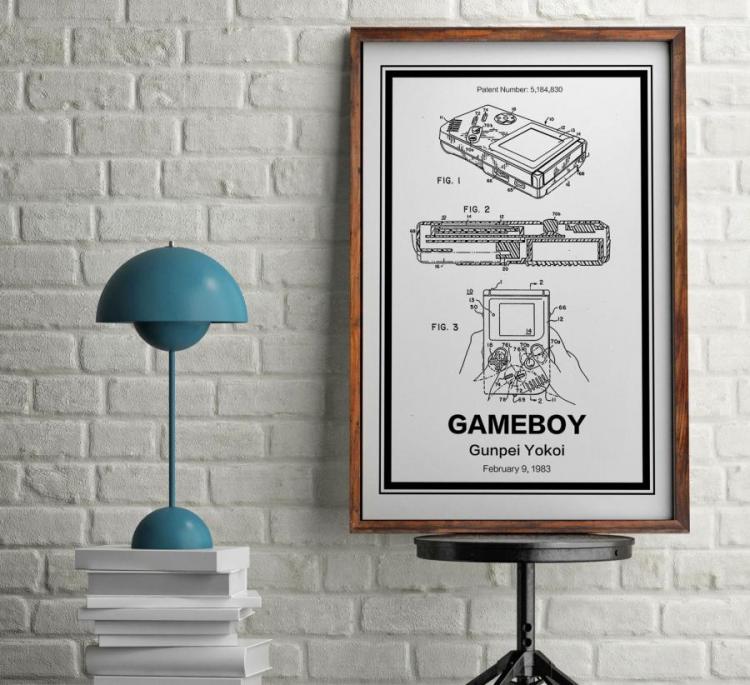 Now this is a classy piece of art. It shows various pieces of technology as patent papers. You can hang these prints on your wall and admire the technology that you love. 
7.) Arcade Console Heat Changing Mug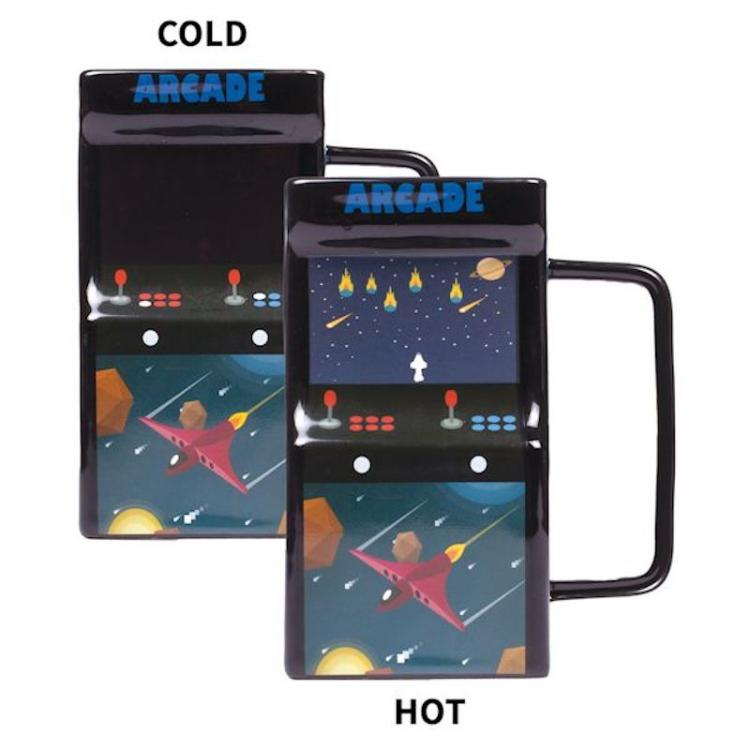 This arcade console heat changing mug gives you the arcade experience whenever you have a hot drink. When it's cold the game is not powered on yet, but add hot water and the game screen comes to life.
8.) Retro Arcade Video Games – Frogger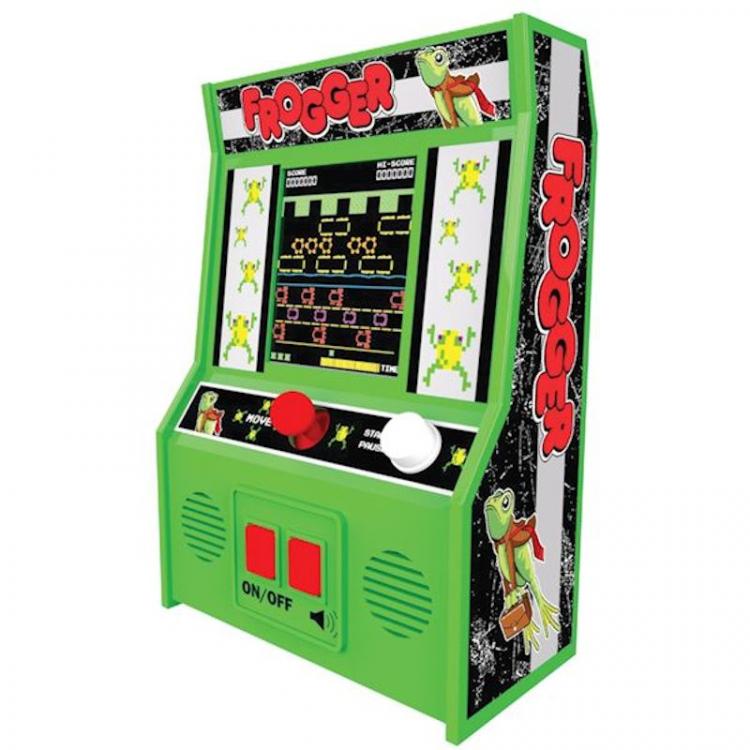 If you know a gamer that loves the arcade classic Frogger, give them the gift of a mini version of this arcade classic. Move that frog across busy streets safely and rack up the points.
9.) Mario Piranha Plant Slippers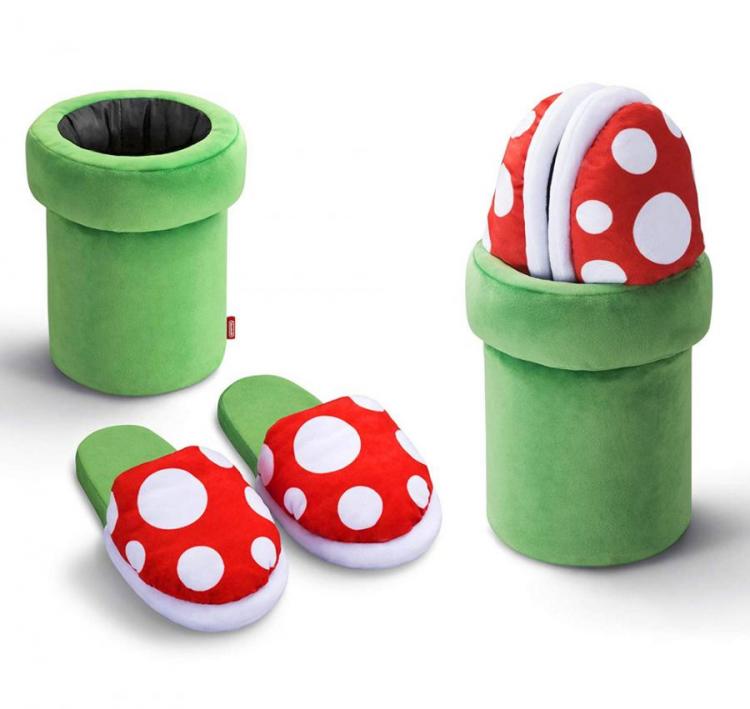 These amazing Mario piranha plant slippers come with a little home base that looks like a Mario warp pipe, and once placed inside their base, they look just like a piranha plant from Super Mario. They might be the greatest slippers ever made, and would make a perfect gift idea for gaming lovers!
10.) Retro Gaming Doormats (NES and SNES)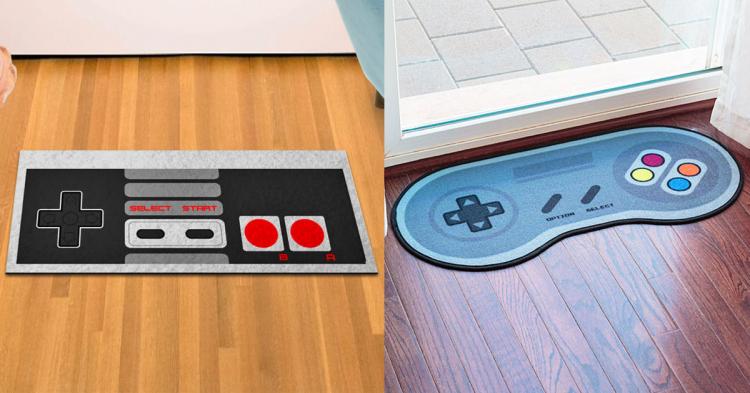 These rugs look just like the retro gaming controllers of the NES and SNES. Depending on which one you played most back in the day, you can now place your favorite remote right in front of your door to be greeted by its nostalgic design every-time you come home.
11.) Razer Turret Lapboard Lets You Game On The Couch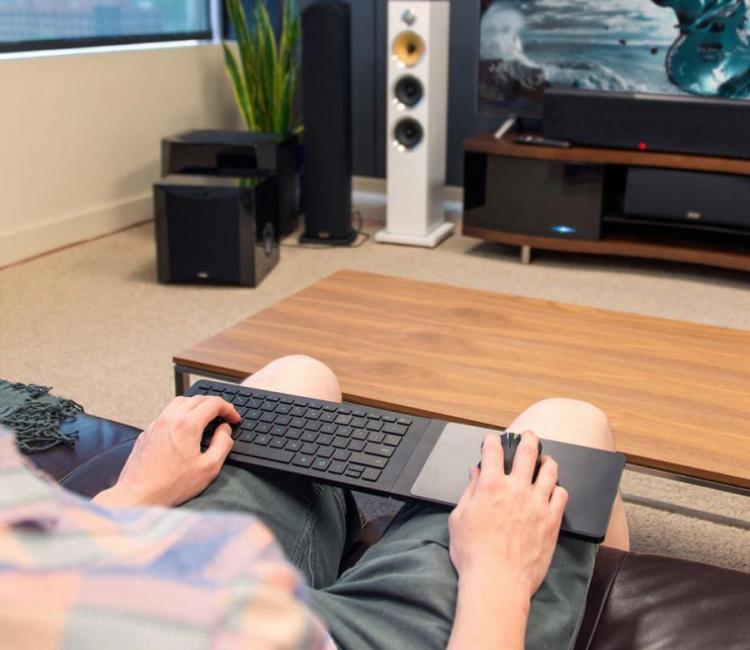 Like gaming on your PC but too lazy to sit in an office chair all day while you pwn newbs? This keyboard/mouse combo allows you to place it right on your lap while you sloth away on the couch all day instead. The Razer Turret is made specifically to rest on your lap while you sit on a couch with your PC hooked up to your main television in your living room. The keyboard/mouse combo uses dual wireless connectivity that allows you to connect to your gaming console or your PC using Bluetooth LE which offers lag-free connections.
12.) Cube Bluetooth Speaker Is Made To Look Like a NES Controller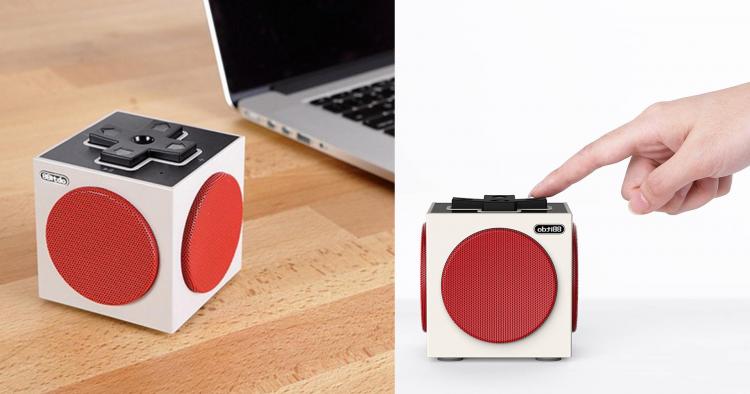 This cube shaped Bluetooth speaker is made to look like a Nintendo controller with the top of the cube having a D-pad where you can control the power, volume, and play/pause functions, and the sides of the cube all having speaker grills that look like the A/B buttons on the controller. 
13.) Magnets That Turn Your Refrigerator Into a Giant Game Boy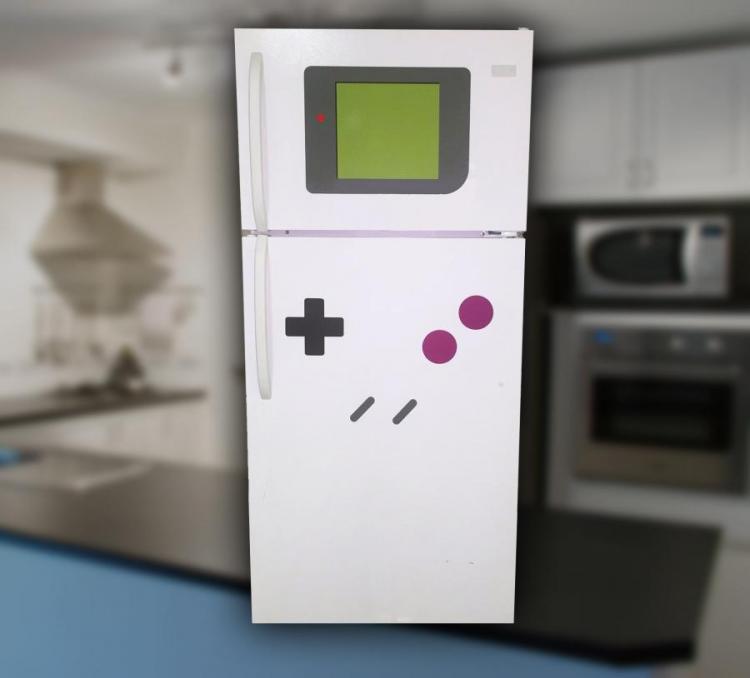 Similar to how this giant mustache magnet turns your refrigerator into a giant mustachioed man of distinguishment, these unique magnets turn your fridge into a giant Game Boy, ready to have it's button's pushed. Perfect to get a few practice button pushes in while you're on break from your 18 hour session of World of Warcraft. It also works as a whiteboard!